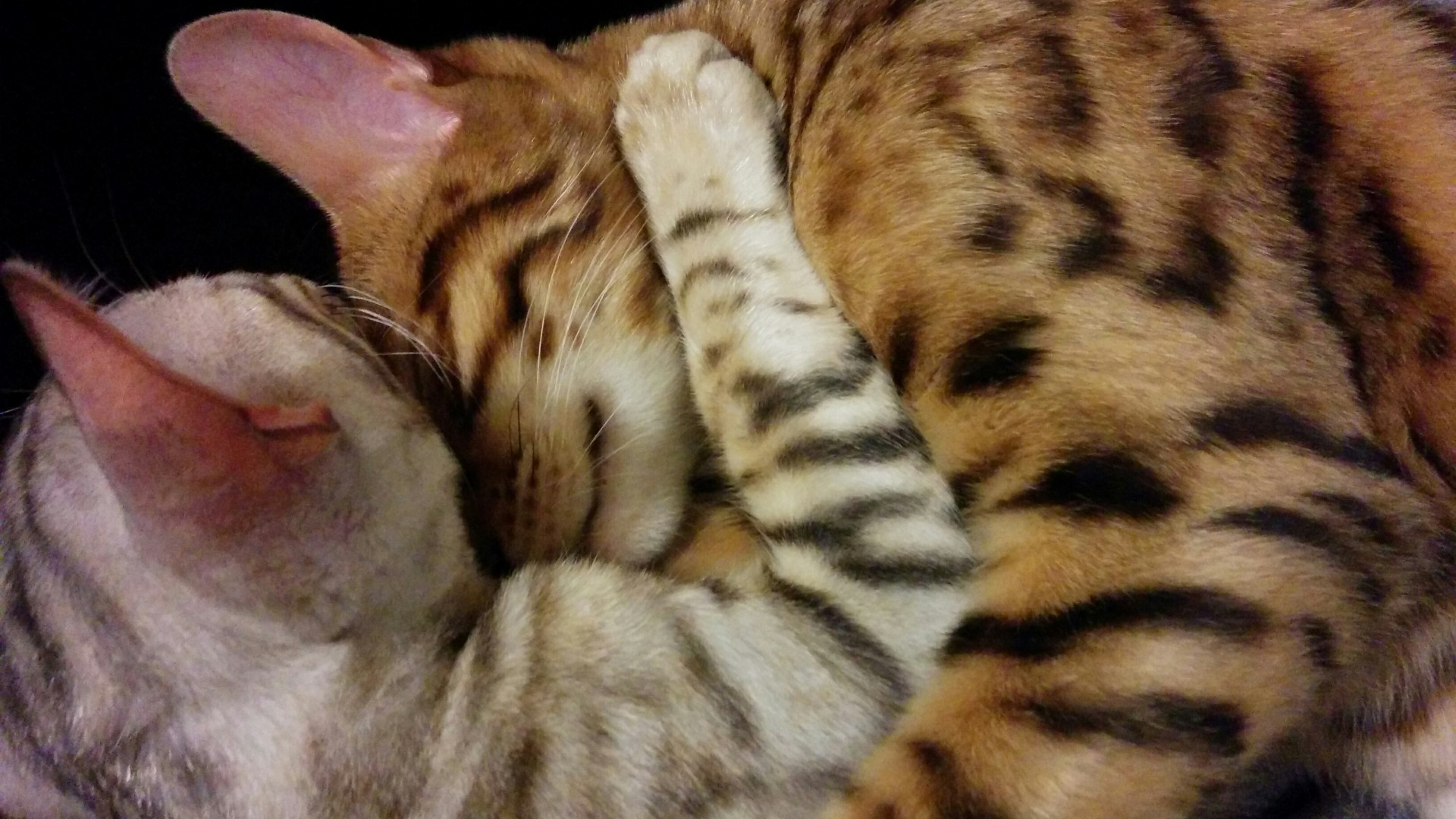 Timeline
Adopted Xena from adorabengals.com 
August 19, 2014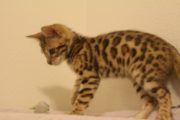 Adopted Xena from a cattery named adorabengals.com.
Xena meets another cat…Chloe
August 28, 2014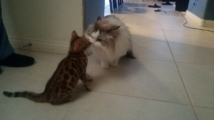 Introduced Xena to my sister's cat Chloe.
Growing up quick
September 14, 2014

About a month with this crazy monster and she's growing like crazy.
Moved with Xena to new home
October 18, 2014

Moved to a new home and mistakenly let her destroy all things.
First Vet Visit
October 29, 2014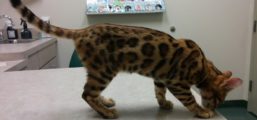 Xena's first vet visit since we've gotten her. Healthy as can be!
First Christmas with the family
December 24, 2014

First Christmas with this little devil.
Adopted Gabbi from thundercatbengals.com
January 28, 2015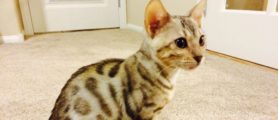 Xena now has a little silver sister that is about 5 months younger.
Finally Getting Along
February 1, 2015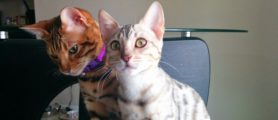 Only took a few days for them to become inseparable. 🙂
Xena got spayed.
February 4, 2015

Now she doesn't have to keep doing all those weird meows! Plus it was part of the contract.
Gabbi Jumps On Everything
April 19, 2015

Fridge, door, drapes, cabinets, wall-mounted TV…she rules this house!
Not just Gabbi…but Xena now.
October 10, 2015

Xena Learned How To Open Drawers
December 27, 2015

I totally thought my wife kept opening them and not closing them. I was totally wrong!
Noticed Xena's breathing seems a bit labored
March 19, 2016

When she plays with Gabbi she seems out of breath nowadays. Also seems to sleep more than usual. Made an appointment to get her checked out.
Xena tested positive for HCM
April 15, 2016

HCM or Hypertrophic Cardiomyopathy is genetic. We both feel devastated.
Always wants to drink from the sink
June 19, 2016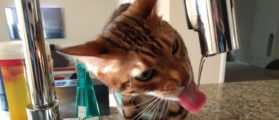 Like most cats. She just loves running water.
She's been a bit clumsy lately.
September 23, 2016

Falling off of counters, running into walls, not paying attention to things around her. Also her eyes started looking a bit more glossy. Figured it was nothing.
Found Out Xena Is Blind
March 23, 2017

Had her checked by our Vet and we didn't expect this at all! Vet told us it is PRA or Progressive Retinal Atrophy. It pretty much explains her clumsy behavior.  Sad day indeed. 🙁

Now that we know she's blind, we decided to help make it easier for her by putting a bell on Gabbi so she doesn't keep sneaking up on Xena. You'd never guess she was blind though since she navigates the house like she isn't.
Created BlindBengal.com
June 30, 2017

Created the site to show how awesome Xena is despite being blind. Her adventures with Gabbi and how she lives day to day. Also to display information about how amazing cats in general are.